Caravans and Motor Homes
Caravans and Motor Home Seating, Cushions and Upholstery Services
Throughout the many years we have been in the upholstery business we have helped many people improve and rejuvenate their caravans, motor homes and camper vans. From new cushion interiors to mattresses and curtains, we can help with as little or as much as needed.
The cushions we can make for you can be cut to any size or shape and can be tailor made to your personal choice and comfort. We can replace collapsed and unsupportive seating and mattress cushions with high quality and durable foams that will give you years of pleasure to come.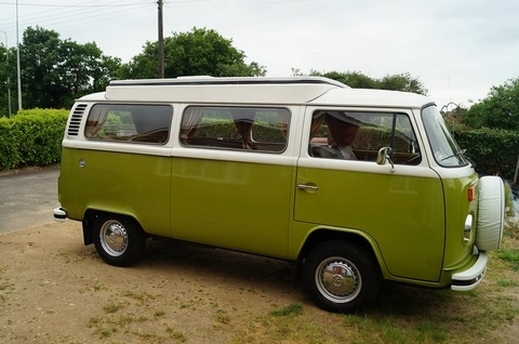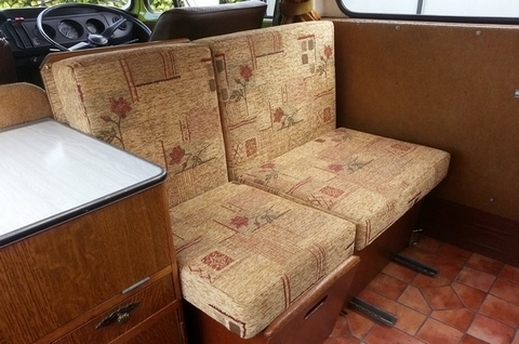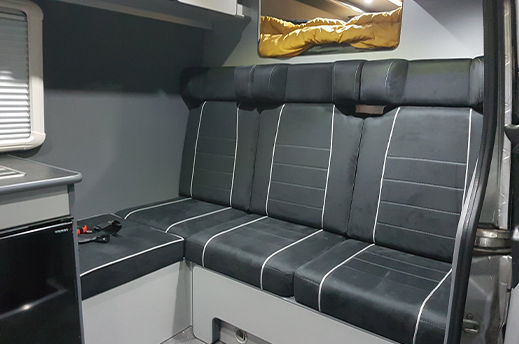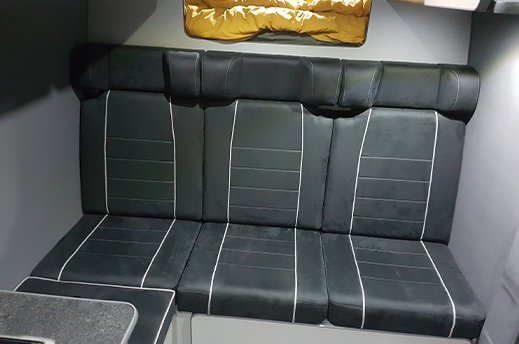 New Look - New Covers?
New covers are no problem, and we can make them from our own fabric range or your own fabric choice. Cushion covers can be fitted with piped edges and zips as per your request
The replacement service is easy to get underway. We can make the new cushions from templates, measurements or existing covers. Once you have chosen your ideal type of foam you would need to contact us.
Make sure you work from this checklist:
Have I chosen my foam?

Am I having new cushions and covers?

Have I got all the dimensions of the cushions I would like to replace?

If I'm having new covers have I got the new fabric or do I need to order it from the foam shop?

Would I like piped or plain edges?

Do I need zips or fastenings on my cushions?

Do I have any other special requirements?
* Please note we cannot make new covers up from old foams, the collapsed and out of shape old foams do not give accurate details of the sizes you need. There is no point spending the money to achieve a new look and have the wrong sizes. We highly recommend you start a fresh with new templates and measurements.
---
---
With today's internet market and the constant strives to be competitive on price, you can rest assured that here at the foam shop, we do not compromise on quality just to be competitive. We do not sell joined, damaged or discolored products, and all of our supplies are of the highest specification and we do not make any purchases of B grade products.
The Foam Shop; where quality and customer satisfaction comes first.
---