Cushion & Cover Making Service
Cushion & Cover Making Service
Cushion Covers
If you are looking to change your cushion covers to something more practical and or hard wearing we have a large range of vinyls, chenilles, velvets, flat weaves and patterned fabrics
The range also includes specialist acrylic canvasses and mattress ticking
New Cushions Made At The Foam Shop
Have you got tired and sagging cushions? Cushions with feathers coming out? Or Polyester cushions that however much you plump them up never seem to stay full and comfy? Maybe you have a favourite cushion that has become as flat as cardboard?
If you answer "Yes" then why not give your sofa and chairs a new lease of life?
Here at The Foam Shop we can really transform your living room suites into full, plump and comfy seats. We are making cushions on a daily basis as part of our expert cushion replacement service.
We have all the foams in stock and can shape and chamfer the cushions to your exact measurements and desired finish. Whether your cushions were originally filled with foam, feathers or fibre we can refill them.
The end results will make you wonder why you hadn't had your cushions done a long time ago and with superb quality interiors you will be happy for many years to come.
Conservatory Cushion Refurbishment
These cushions were for a customer that wanted her conservatory cushions done in vinyl, to match her dining seats. We used a Regal back foam for the backs and a Regal firm for the seats all having polyester wraps and stockinette under covers. The cushions have fitted zips along the backs of the seat cushions and at the bottom of the back cushions, also they have air vents fitted to expel an air.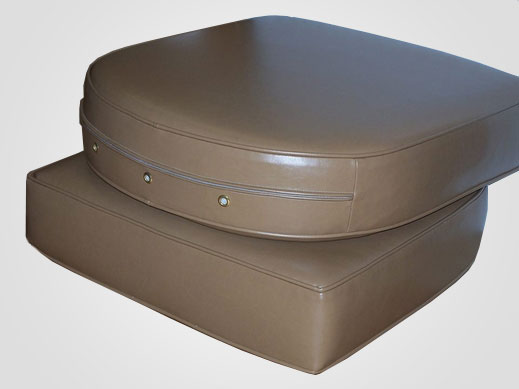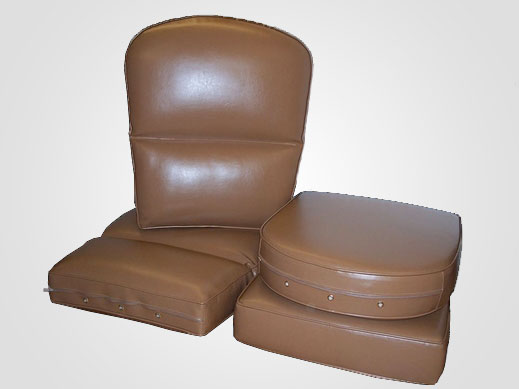 Conservatory cushions that we made new interiors and covers for. Refilling these, we used a medium density foam with thin polyester wraps then put stockinette under covers on them before fitting them to the outer covers. The covers were made up in one of our stock patterned chenille fabrics.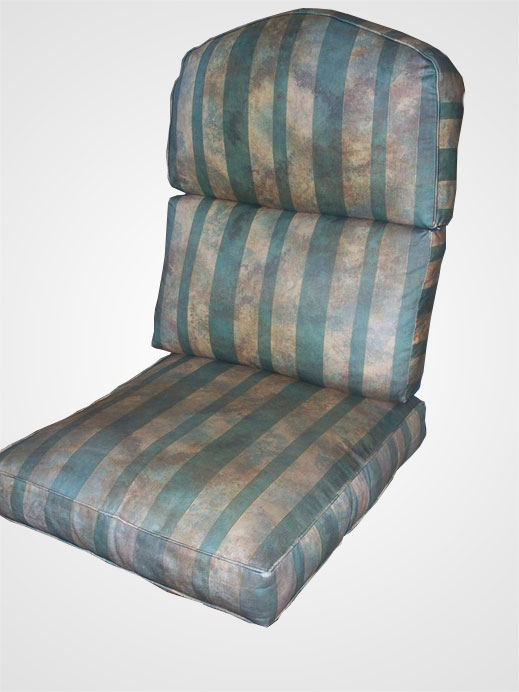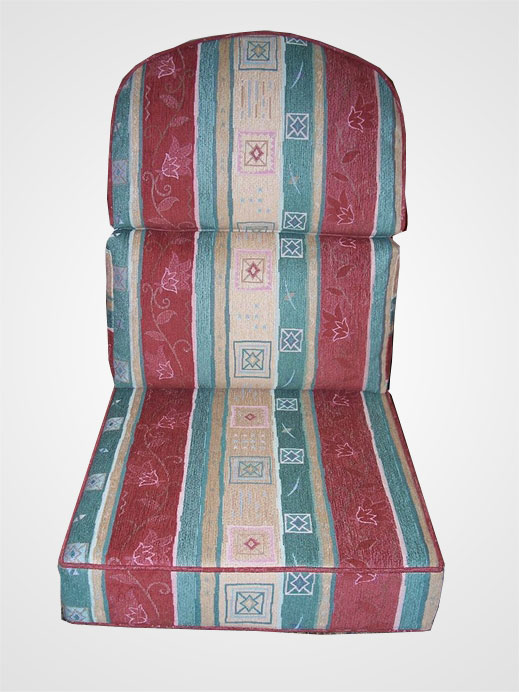 ---
With today's internet market and the constant strives to be competitive on price, you can rest assured that here at the foam shop, we do not compromise on quality just to be competitive. We do not sell joined, damaged or discolored products, and all of our supplies are of the highest specification and we do not make any purchases of B grade products.
The Foam Shop; where quality and customer satisfaction comes first.
---